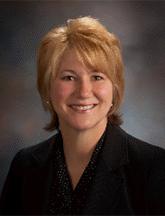 "I am passionate about helping divorcing couples find real solutions in mediation."
Lisa Derr has practiced family law for almost 30 years and been a mediator for 20 years. She began her mediation practice after seeing how poorly litigation resolved clients' divorce issues in the long-term.
Lisa has given extensive training in mediation for both private companies as well as governmental agencies as described below.

Classes and Seminars Presented
Managing Conflict – Dealing with the Frustrated Customer, Wisconsin State Credit Conference
Applying Domestic Violence Research to Placement and Custody Factors of §767.24, Wisconsin Supreme Court of Judicial Education
Resolving Conflict in the Workplace, Dane County Society of Human Resource Managers
Mediating with Domestic Abuse, Wisconsin Association of Mediators
Resolving Conflict in the Workplace for Companies, Janesville WI Plant
Domestic Violence Training to Staff of Friends of Abused Families, West Bend
Building a Frank Lloyd Wright House with the Same Old Bricks: The Building Blocks of Meditation, Emerging Issues in Mediation Conference
Legislative Update, State Bar of Wisconsin
Legislative Update, Annual Family Law Workshop
Preparing Your Clients for Mediation, State Bar Convention
Grief and Loss of Divorce, Cardinal Stritch University
Managing Conflict at Work, Horizon Home Care and Hospice
Dealing with Domestic Violence in the Workplace, Madison Public Service Commissioner's Affirmative Action Advisory Council
Dealing with Domestic Violence in the Workplace, Society of Human Resource Managers
Dealing with Difficult People: Difficult Clients (Yours and Theirs), and Difficult Attorneys, Wisconsin State Solo and Small Firm Conference
Mediating Financial Issues with Domestic Violence, Mediation Center of Greater Green Bay and Winnebago Conflict Resolution Center (Oshkosh)
Dealing with Impasse Parts I and II with Perri Mayes, Wisconsin Association of Mediators Emerging Issues Conference
Areas Of Practice
Bar Admissions
Wisconsin, 1987
Illinois, 1987
Education
University of Wisconsin, Madison, Wisconsin
University of Wisconsin, Madison, Wisconsin

B.A. (Cum Laude) – 1984
Major: Psychology
Published Works
"Legislative Update" on upcoming legislation in the Family Law , Journal of Family Law, Spring , 2003
"Legislative Update" on upcoming legislation in the Family Law , Journal of Family Law, Fall, 2003
"Legislative Update" on upcoming legislation in the Family Law area with Dan Rossmiller, Journal of Family Law, Spring , 2004
New Child Support Laws on the Horizon, Wisconsin Association of Mediation Journal , Fall, 2003
"Certification of Mediators – What Does it Mean for Me?", Wisconsin Assoc. Mediation Journal, Spring, 2005
Discussing Money Without a Fight, Inspire Magazine, August, 2004
Professional Associations and Memberships
Office of Lawyer Regulation, District 13, Committee Member & Secretary, 1999 – 2005
Association of Family and Conciliation Courts, Member, 1997 – Present
Wisconsin State Bar Gender Equity Committee., Past Chair
Wisconsin Association of Mediators, President, 2011 – 2012
Wisconsin State Bar Family Law Section, Director, Family Law Section
Past Employment Positions
Family Law Section Board, Past Director
Office of Lawyer Regulation, District 13 Committee, 1999 – 2004
Chapman and Cutler, Associate Attorney, 1989 – 1991
Pro Bono Activities
Guardian for elderly at Clearview Nursing Home, Juneau Wisconsin
Volunteer for the Dodge County Pro Bono Clinic
Languages