Beaver Dam Divorce Attorney
Five Benefits of Hiring a Divorce Lawyer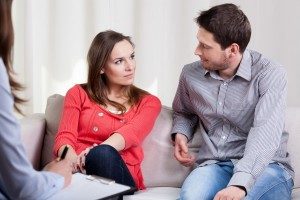 If you are going through a divorce, it makes sense to hire a Beaver Dam divorce attorney from Derr & Villarreal, LLC. Dealing with a divorce can be incredibly stressful, and you want someone with knowledge and experience on your side. If you hire the right divorce lawyer, he or she can simplify the divorce process and make things a little easier for you.
Here are five benefits of hiring a divorce lawyer:
1. Assistance With Paperwork: Divorce paperwork is no joke. The court requires you to fill out pages of documents to get a divorce. If you don't understand some of the terminology and make an error, it may slow down the entire process. That's why it is essential to work with an experienced divorce lawyer. He or she can help you fill out this paperwork in a timely manner without any mistakes.
2.Offer Objectivity: It's common to feel a wide range of emotions when going through a divorce. You may feel sad one day and angry the next. When you are filled with so many different emotions, you might not think clearly and make poor decisions. For example, you might accept a low settlement offer just to get things over with. A Beaver Dam divorce attorney from Derr & Villarreal, LLC can step in and talk you out making bad decisions that could hurt your case.
3. Communicate with Spouse: If you and your spouse left things on bad terms, it might be difficult to speak to him or her without getting into an argument. That's what you have a divorce lawyer for. Your lawyer can handle all communication with your spouse so that you don't have to.
4. Favorable Settlements: If you hire a skilled Beaver Dam divorce attorney from Derr & Villarreal, LLC, you are more likely to get a fair settlement in your divorce. An experienced divorce lawyer has negotiated many divorce settlements in the past and knows what settlements are fair and which ones are not. He or she will prevent your spouse's lawyer from taking advantage of you and offering you a low settlement.
5. Experience with Family Court: A divorce lawyer in Beaver Dam also has a lot of experience presenting divorce cases in front of judges, so he or she will know the right things to say. If you were to represent yourself, it could backfire. If you aren't familiar with family law and struggle to come up with a good argument, the judge may become agitated and be less sympathetic to your case.

Let a Divorce Attorney Beaver Dam Clients Trust Help You
At Derr & Villarreal, LLC, each Beaver Dam divorce attorney understands how overwhelming the divorce process can be and wants to ease your stress. Our dedicated lawyers have helped many individuals like yourself receive fair settlements. We are on your side from the very beginning and will do everything in our power to protect your legal rights. We are never too busy to take your phone calls and answer your questions.
If you want to schedule a free consultation with a Beaver Dam divorce attorney to discuss your case, we encourage you to call us at (920) 885-5549.