Beaver Dam Family Law Attorney
Caring Family Lawyers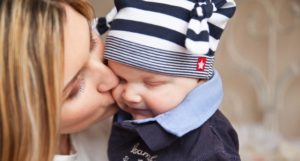 When handling legal matters pertaining to your family, it is best not only to have a Beaver Dam family law attorney who will win but also one who cares. At Derr & Villarreal, LLC we want to help you and your family through these difficult times. With more than 50 years of combined legal experience helping families resolve their legal issues, we offer the knowledge and experience necessary to fight for your rights and interests. In addition, every Beaver Dam family law attorney at our firm understands that such sensitive matters must be handled with care and diligence.

Common Family Law Issues
Our firm is well-equipped to help you with an array of family law issues you may be facing. We are dedicated to identifying the circumstances of your case and finding you the best possible solution. Some of the areas we can help you include:
· Divorce
· Prenuptial and postnuptial agreements
· Property and asset division
· Spousal support
· Child custody and visitation
· Child support
· Children's rights
· Parental rights
· Guardianship
· Abuse protection
· Emancipation
· Adoption
Our abilities reach well into and beyond these subject matters because we understand each individual case is unique and may require different solutions. We aim to treat and handle your case according to your specific circumstances and needs so that we can resolve your issues and find an outcome best for you and your family.

Family Law Attorney in Beaver Dam Duties
Though each case is different, there are a number of duties your Beaver Dam family law attorney is dedicated to providing to the best of their ability. Some of these duties include:
1. Mediation: Family law matters often involve disagreements and disputes between parties. Our lawyers can act as mediators to help resolve matters in a calm, rational matter.
2.Counseling: Our lawyers can help guide you through these difficult times by offering sound, objective advice and providing you with necessary information.
3. Litigation: When matters are taken to court, our lawyers will represent you and defend your rights during hearings.
4.Negotiating: When proceedings occur outside of court, our lawyers can help to negotiate terms to improve your chances of a fair deal.
There is no one way to handle a family law case. Because there is an array of case types that exist under family law, there are even more legal approaches for resolving them. Our lawyers are experienced and knowledgeable in not only these areas of family law but also in the different approaches and strategies needed to reach a solution. Your Beaver
Dam family law attorney is dedicated to adhering to your specific needs and finding a strategy that will improve your chances of reaching the desired outcome.

Contact a Family Law Attorney Beaver Dam Clients Trust Today
Our firm wants to help you through these hard times. Contact us at (920) 885-5549 to set up a free consultation. Upon meeting our lawyers, you can explain your situation, as well as any questions and concerns you may have. We can help to answer your questions and relieve you of any concerns. Our lawyers can then begin building a strong legal strategy best fit for your unique circumstances. At Derr & Villarreal, LLC we understand the importance of family, so we aim to provide caring and efficient service that can help you get the outcome you not only deserve but need. Call a Beaver Dam family law attorney today for a free consultation.