Oshkosh Divorce Attorney
HAVE ACCURATE FINANCIAL INFORMATION BEFORE FILING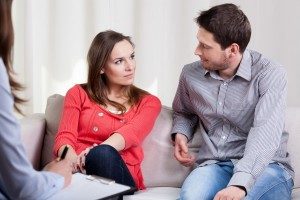 If you've made the decision to divorce and need an experienced Oshkosh divorce attorney, look to Derr & Villarreal to help you with every stage of the divorce process. Our top-notch firm is comprised of compassionate, knowledgeable attorneys and mediators who have devoted decades to the practice of family law and divorce mediation. Our attorneys know that an all-out war is harmful to you and your children. Because the timing of filing for divorce is also important, you must know your own financial background and any relevant changes in the tax law to maximize what is best for you and your family.
Having accurate legal and financial information is key to making the best decisions for you and your children. As our Oshkosh divorce attorney explains, no one should proceed with divorce until you have examined both the financial facts and laws that could affect your divorce.
Before filing for divorce, it is critical to have access to all relevant financial information. You should ask questions about your personal situation. Am I aware of how much income we are both making? Do I have a good handle on our monthly expenses? Do I know the full extent of our joint assets and liabilities? What are our specific assets and debts including pension and 401(k) statements, loan applications, as well as our income evidenced by tax returns for the last several years. It is worth getting them from your accountant, if you can't locate them at home.
NEW TAX LAW MAKES TIMING CRITICAL WHEN CONSIDERING DIVORCE
In addition to being aware of your financial situation, it is important to be aware of recent tax changes that may significantly affect your financial future as a divorced person. If you are considering divorce and there is a significant difference in your incomes, consider this recent tax law change. On December 22, 2017, President Trump signed the Tax Cuts and Jobs Act (TCJA). In addition to the many changes this law makes, Section 11051 of the bill repeals the deductibility of alimony for payers. Before the act, divorcing couples who had significantly different incomes could cooperate to reduce their joint taxes after divorce while allowing one to continue to support the other. The higher-earning spouse would make alimony (or spousal support) payments that could be deducted from his or her income and the lower-earning spouse would include those payments as gross income. The lower-earning spouse, being in a lower tax bracket, would pay less tax than the higher-earning spouse would have paid on those same payments. The current law benefited both parties with tax savings that encouraged higher income earners to provide alimony to the lower income earner and jointly share the tax savings.
But this repeal does not go into effect immediately. People have until the end of 2018 to get a new agreement signed because the recipients of alimony may no longer include payments in their gross income and payers may not deduct alimony for divorce agreements signed after December 31, 2018. As long as a divorce agreement that includes deductible alimony is signed and filed before the end of 2018, the current law will apply.
If you know the time has come to divorce, Derr & Villarreal, Attorneys and Mediators has excellent attorneys and resources including the latest divorce tax software. Our Oshkosh divorce attorney will work with you to find the best possible financial arrangement where you can both "win" before the window on deducting alimony closes for agreements signed after December 31, 2018.