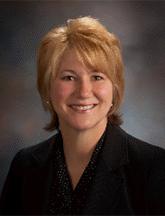 Attorney Lisa Derr brings a degree in psychology and years of dealing with conflict resolution to her corporate and public training seminars. Using her experience in family law and mediation, Lisa can help to improve the quality of your work environment by teaching you and your employees to work through complex problems and issues and rebuild trust to create a more productive work environment as well as methods for managing frustrated clients or customers.
Her work has helped companies, organizations, human resource departments and numerous state and county departments.
Topics Covered
Workplace Conflict – Dealing with Difficult People
How to Build or Rebuild Trust in the Workplace
Workplace Mediation for Conflicts that Need to be Immediately Resolved
Dealing With Grief and Loss
Domestic Violence Training
Discussing Money Without a Fight
Training Customized to Your Specific Needs
Training Benefits
Higher employee engagement
Improved employee morale
Increased productivity
Reduced Turnover
Reduced Absenteeism
Presentation Options
Half-day
Full-day
Webinars
Skype
E-mail Oshkosh alternative dispute resolution attorney Lisa Derr today or call 920-885-5549 for a quote on your education/program needs.