West Bend Family Law Attorney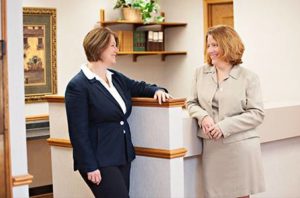 As an experienced West Bend family law attorney would tell you, going through a divorce can be a very troubling time for all members involved in the process. You may find yourself asking several different questions, such as, Who gets what property and how are assets divided? Will I have to prove anything in particular? Who will have custody of the children? What forms and paperwork needs to be filed?
This time can already be hard enough without adding all of the additional legal stresses. At Derr & Villarreal, LLC, we help guide our clients through every step of the divorce process and we strive to answer any questions along the way. A divorce does not have to be a contentious and drawn out process. Allow a trusted West Bend family law attorney to offer the legal guidance you may need during this new chapter of your life.

Topics To Be Resolved
A divorce can affect every aspect of your life — from your property, to your children, and even your money. Our firm is dedicated to helping clients make the right decisions for their own unique situations. Topics that a West Bend family law attorney may help resolve during a divorce can include:
1. Dividing Property: This refers to any assets that were accumulated during the marriage, and may include IRA accounts, 401(k), and real estate. If you and your former partner cannot decide on a mutual agreement for dividing your marital assets, you may have to go to court. A family law attorney West Bend can provide may represent you in court if necessary, but should also be capable of working with a mediator to find a fair solution for both parties.
2. Dividing Debts: In some situations, couples have accrued a lot of debt and one spouse might end up with the responsibility of paying off those debts. If you've been left with your spouse's debts, don't be pressured to sign papers or other legal documents without the assistance of a knowledgeable family law attorney in West Bend who may counsel you on the best actions to take.
3. Receiving or Paying Alimony: A West Bend family law attorney may aid in representing your situation and defend why you should receive alimony or why you cannot pay alimony. Typically, alimony payments are based on aspects such as the ability of the spouse to pay and the needs of the recipient spouse.
4. Raising Children: Unfortunately, parents might struggle to agree on who should have custody of their children. In a situation where parents cannot make a mutual agreement, the court will decide which parents will have custody or how both parents will share custody.
5. Receiving or Paying Child Support: Each state may vary when deciding the amount or who should pay child support. Our attorneys have a broad understanding of the child support guidelines within Wisconsin.

Contact Derr & Villarreal, LLC Today
Filing for a divorce involves many factors, so it is important to speak with local lawyers who you can trust. Unfortunately, your spouse may not have your best interests in mind — which is why you should consider hiring a lawyer who will help protect your assets, your rights to support and parent your children, and your rights to be financially secure.
At Derr & Villarreal, LLC, we will work diligently to protect the rights of our clients so they may focus on beginning this new chapter of their lives. For a free consultation with a West Bend family law attorney, call us today at (262) 988-4544.