Beaver Dam Divorce Lawyer
Divorce and Alimony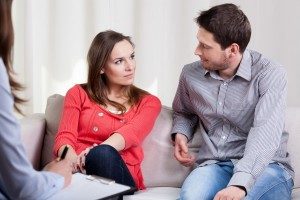 A Beaver Dam divorce lawyer understands that one of the biggest issues for couples who are going through a divorce is finances. Suddenly, you are going from running a home on two incomes to running it on just your income, which may be substantially less than your spouse's. Or maybe you have young children and have been a stay-at-home parent for years.
One thing to keep in mind is that under Wisconsin divorce law, you may be able to receive either temporary or long-term alimony. A divorce lawyer Beaver Dam families trust can evaluate your situation and determine whether or not your spouse may be responsible for paying you alimony.
At Derr & Villarreal, LLC, our divorce attorneys have more than five decades of combined legal experience assisting clients dealing with serious family law issues and would be happy to meet and discuss your situation. Our goal is to help you end your marriage in the most amicable and positive way possible, however, we also know that there are many divorce situations that require aggressive advocating and litigating on the part of the Beaver Dam divorce lawyer representing the client.
Alimony
Alimony – which is also referred to as spousal support or spousal maintenance – has nothing to do with which spouse may have engaged in wrongful conduct that caused the marriage to end. Instead, the purpose of alimony is to provide the receiving spouse the financial support to either continue living in the same standard of living as he or she did while married or give the spouse the opportunity to finish their education, obtain training, or whatever else they may need in order to reenter the workforce.
In most situations, alimony is awarded on a temporary basis, with certain criteria for ending. Your Beaver Dam divorce lawyer can determine if your situation qualifies for temporary or long-term alimony.
Each state has their own way of setting the amount of alimony a spouse will pay the other. Some states have a formula by which the amount will be determined. Other states determine alimony amounts by examining certain factors of the marriage and the spouses, such as how long the couple was married, the needs of the spouse who will be receiving the alimony, and the ability of the other spouse to pay. The court may also evaluate how the property of the marriage is being divided in deciding whether or not to award alimony.
Let One of Our Divorce Attorneys Help
Our divorce attorneys are known for their effective negotiating strategies dealing with alimony, property division, and other divorce issues. Our legal team also has built solid reputations as skilled litigators when negotiations do not result in our client's best interest. Your Beaver Dam divorce lawyer from our firm knows how to present compelling evidence on your behalf to the court to show why you are entitled to receive alimony as part of your divorce settlement.
If you would like to meet with a Beaver Dam from Derr & Villarreal, LLC to find out how we can help you with the dissolution of your marriage, we are available to meet and discuss all of your legal options.
Call 920-885-5549 today to schedule a free consultation with a compassionate and professional Beaver Dam divorce lawyer.